The History of 13 Sussex Square
13 Sussex Square was built by William Hallett, the Marquess of Bristol's builder.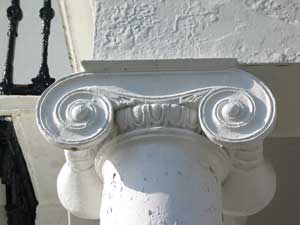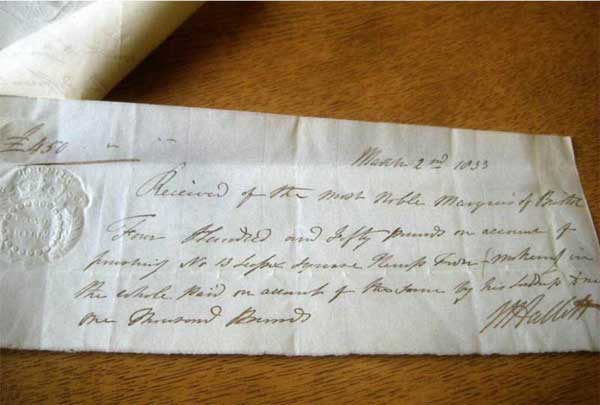 RESIDENTS OF 13 SUSSEX SQUARE
1 The Jex Blake family
2 Later Residents
3.Stone staircase
1 The Jex Blake family
The first occupiers of 13 Sussex Square in the Street Directory are given as: 1846 & 1848 John Gurdon Esq. 1850 & 1852 Dowager Lady Henley.
Then in 1854 Thomas J Blake This marks the first entry for the name Blake.
Blake, Jex and Cubitt were prominent families in north Norfolk. In the 18th century a Blake married a Jex, so Jex became a given name, later a hyphenated name for the Blakes. Given as Blake, Jex Blake or increasingly Jex-Blake, this family became almost the earliest and the longest occupiers of 13. Sussex Square.
A prominent Monument or Tomb in St Wulfran's Churchyard, Ovingdean commemorates seventeen members of the Jex-Blake family some of whom are listed below. The inscriptions taken from the Monument are enclosed in inverted commas.
THOMAS JEX-BLAKE
Of Doctor's Commons and Brighton JP for Norfolk Born Dec 17 1790 Died Brighton Dec 1869"
Thomas was of the Blakes of Bunwell, Norfolk with family records going back to 1620 and resident of 13 Sussex Square from 1854 till his death in 1869.
MARIA EMILY
Widow of Thomas Jex-Blake. Daughter of Thomas Cubitt. Born Jan 9 1801 Died Rugby July 8 1881"
Resident of 13 Sussex Square from 1854. From 1869 till 1879 Head of Household 13 Sussex Square.
CAROLINE ANN JEX-BLAKE
Elder Surviving Daughter of Thomas Jex-Blake and of Maria Emily his Wife Born July 1834 Died Oct 1913"
Elder surviving daughter. I think there were 3 daughters who died in infancy. She was the least notable of the siblings. Shadowy, but a significant member of the family. As unmarried daughter probably was in her parents' or parent's home in Sussex Square through period 1854-1879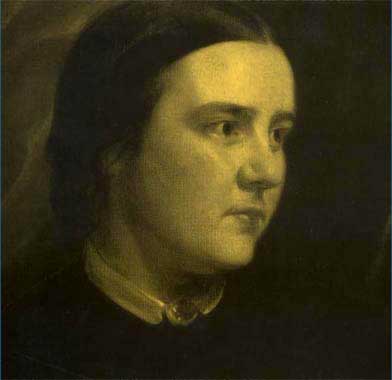 SOPHIA LOUISA JEX-BLAKE
Youngest Child of Thomas Jex-Blake, and Maria Emily, his Wife. Doctor of Medicine Founder in 1874 of the London School of Medicine, And in 1888 of a similar School in Edinburgh Where She also Founded a Hospital for Women and Children in 1886 Born January 1840 in Hastings Died January 1912 in Mark Cross, East Sussex
Sophia was living in Brighton from 1850 to 1858 (age 11-19), and was living in 13 Sussex Square from 1854 until going to London in 1858, and was residing again in 13 Sussex Square for further periods from 1861 and 1869, and made frequent visits until last recorded visit in 1879 when the family leaves 13 Sussex Square.
She had a very varied life with periods living in London, Germany, US, Edinburgh as well as Brighton and Mark Cross. She was notably one of the first women doctors, and credited as the first woman doctor in Scotland; founder of 2 Schools for Medicine, as well as Hospital for Women and Children in Edinburgh. Plaques commemorating her life and deeds can be seen on the house where she was born in Croft Place. Hastings, and at Edinburgh University, St Giles Cathedral, and were at the Bruntsfield Hospital . (Bruntsfield hospital developed out of Hospital for Women and Children, was incorporated into National Health and continued into early 21st century).
Margaret Todd was Sophia's friend for twenty five years and accompanied her as her companion when she retired to Mark Cross. Sophia was a keeper of papers and Todd had access to diaries, correspondence, etc. She subsequently published . The Life of Sophia Jex-Blake, London, 1918 Margaret Todd M.D (574 pages) Another writer, Shirley Roberts, published Sophia Jex-Blake: A Woman Pioneer in Nineteenth Century Medical Reform, London 1993. 207 pages.
THOMAS WILLIAM JEX-BLAKE DD.
Born 26 Jan 1832 Died 2 July 1915 Son of Thomas and Maria Jex-Blake
Thomas William was an occasional resident in his parents' home over period 1854-1879. He was Head Master of Rugby School 1874-1887 and Dean of Wells 1891-1911. According to DNB stressed the value of art in liberal education; 'under his initiative Rugby had an art museum before any other school in England . As headmaster he was mild and benevolent; and did not use corporal punishmen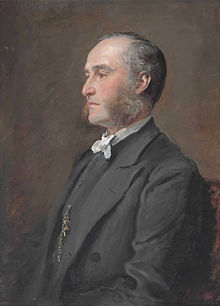 HENRIETTA JEX-BLAKE - Wife of Thomas William Jex-Blake 1836-1921
KATHERINE 1860-1951
Classical scholar. Classics Lecturer from 1885, Vice-Mistress from 1903, and Mistress of Girton, Cambridge 1916 – 1922 Portrait by Hubert Herkomer 1879 –when she would have been 19, and photograph 1922 – when she would have been 62, held at Girton. DNB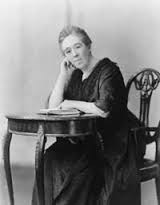 KATHERINE 1860-1951
Classical scholar. Classics Lecturer from 1885, Vice-Mistress from 1903, and Mistress of Girton, Cambridge 1916 – 1922.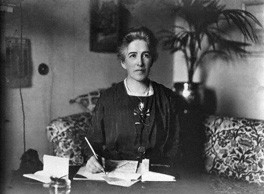 HENRIETTA 1862-1953
Studied music at Leipzig Conservatoire, Dresden, Vienna. Accomplished violinist. 1899-1909 Headmistress of St Margaret'School, Palmont. In 1909 appointed as second Principal of Lady Margaret Hall, Oxford. Modernised and redecorated college builidngs, often using her own money.
EVANGELINE JEX-BLAKE1863-1942 'Danish Sea Scenery' by Evangeline Jex-Blake
Evangeline became a painter, presumably encouraged by her father. A few land-and seascapes can be found on internet. A fine portrayal of Lady Margaret Beaufort is at Lady Margaret Hall, probably commissioned by her sister Henrietta.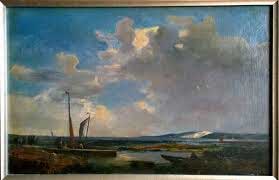 2 LATER RESIDENTS
Appearing in the Street Directory in 1896-98 and 1899-1913 is Mrs Malcolm Sim. The 1901 census has her as a widow of independent means with 4 sons, 2 daughters and 1 male and 3 female servants. Allowing that the second floor would have only 3 bedrooms and one would be master, one for guests, this would leave one second floor room for 6 siblings. Clearly some of these must have been on the third floor, perhaps with servants. Would putting teenage sons and young servant girls alongside be the done thing; or would the servants all be in the basement?
From 1917 there is a listing for Lady Blount, from 1918-1923 for Dowager Lady Blount. Not as prominent as her 16th century namesake who gave Henry VIII his only acknowledged illegitimate son, but may have been the person prominent in the formation of the Flat Earth Society in 1904!
From 1920 there is mention of "The Enclosed World Observatory", This was reached by a spiral staircase up from the top flat, was still there in the late 1940s and probably survived until the Bernard Thorpe development of the house in the 1970s.
From 1925 there is listing for A.E Redhead. Albert Redhead was ex R.N. and Lincolnshire farming. At the outbreak of war he moved to Penrith "a safer part of the country". From 1929 until 1947 there are listings for Capt H Knowles. Knowles was the son-in-law of Redhead. A regular Army officer wounded in World War I , and living on a disability pension and work as a representative of a firm of Brighton builders merchants. Originally occupying the top flat, and then ground-floor flat. Captain Knowles son, David J Knowles (born as was his sister in top flat) published an interesting account of life in the house and Square during the war: The Tree Climbers. A Childhood in Wartime Brighton (1998) This book (available in the Brighton Library) tells that in the war period the top flat was occupied by Bruce Belfrage and his wife. In the 1940s Bruce Belfrage was as well known as a name as Jon Snow or Fiona Bruce are in 2015. Before the war BBC news announcers did not give their names, but with the war, to ensure authenticity, news readers gave their names and Bruce Belfrage was a prominent radio voice.and and name. He was reading the news when Broadcasting House was bombed. After the explosion and a short pause he continued reading the news.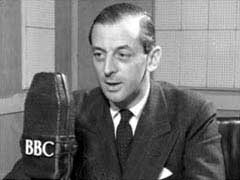 There is a recording of this event on Youtube. In the 2013 film The Railway Man the prisoners of war in Thailand listen on a clandestine radio to Bruce Belfrage reading the News. Something of his career as actor as well as news-reader can be found on internet.
Alan Baker (1917-2011) lived in 13 Sussex Square from the mid 1970s until his death, as flat lease-holder, later Freeholder for the whole house. He had worked for the British Council in the Sudan, Berlin, Tokyo and London. He was a well-known figure in the Square and took an active interest in the Estate Enclosures, the Kemp Town Society and the Regency Society.
Alexander Bruce
3.Stone Staircase in No. 13 Sussex Square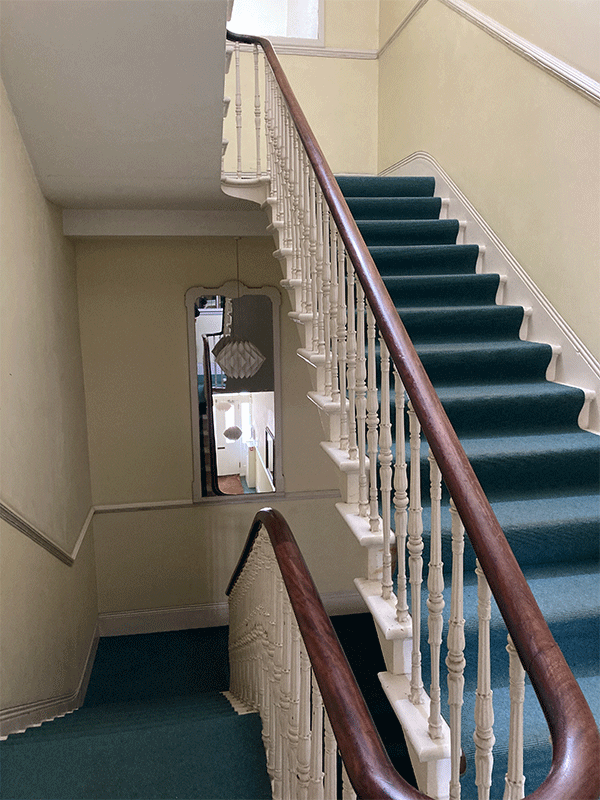 ​