The History of 17 Lewes Crescent
1 Lord Elwyn Jones
2 Pearl Binder
3 Ann Antram
4 Bas Relief
5 Fulco Santo Stefano della Cerda, Duke of Verdura, and Marquis of Murata la Cerda
1 LORD ELWYN JONES at No 17 Lewes Crescent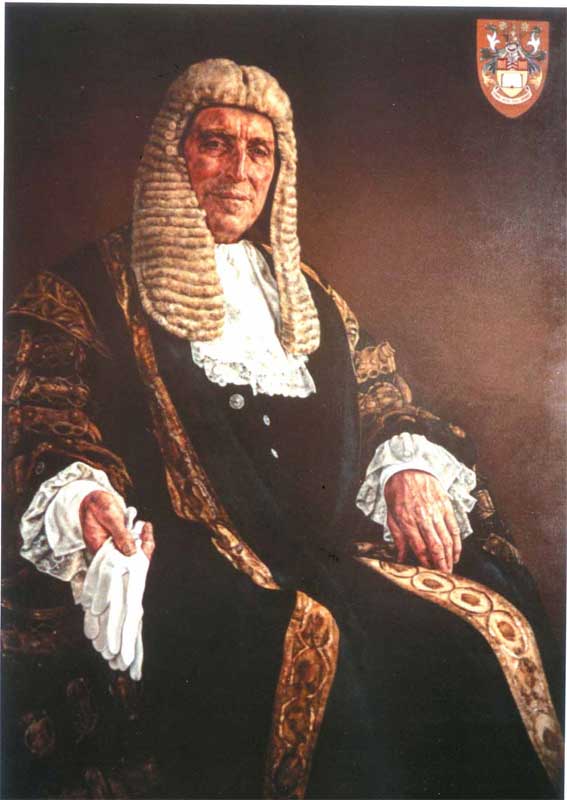 Frederick Elwyn Jones, (1909 – 1989) was a Welsh Barrister who had a distinguished career in the law – he was a junior British Counsel at the Nuremberg Trials and was lead Prosecutor at the trial of Field Marshal Erich von Manstein one of Hitler's most important and influential military commanders. In later years he also lead the Prosecution at the trial of Myra Hindley and Ian Brady in the Moors Murder trial in 1966.
In the 1945 election he was elected as Labour Member for Plaistow, in 1950 for West Ham South and in 1964 he was sworn into the Privy Council and appointed Attorney General, a post he held until 1970.
In 1974 he again entered parliament as MP for Newham South but shorly afterwards he accepted a peerage and served as Lord Chancellor from 1974 to 1979 under both Harold Wilson and James Callaghan. In 1976 he was made Companion of Honour.
He was married to Pearl (Polly) Binder the artist and writer from 1937 until his death.
He is remembered in the Crescent as a benign, easily approachable figure who would sit on an upright chair outside his front door taking in the sunshine and chatting to passers by.
Pearl ( Polly ) Binder lived in No 17 from 1966 - 1989.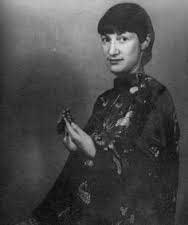 A blue plaque commemorates the ex-home of artist, writer and TV presenter, Pearl Binder (1904 - 89). Born in Salford, Pearl was fascinated by the East End of London, where she lived in the 1920s, and wrote a musical about the Pearly Kings and Queens. In the 1930s she co-presented Clothes Line, the first TV programme about the history of fashion. Her other achievements include designing costumes for a theatre company, writing children's books, ceramics, stained-glass design and sculpture.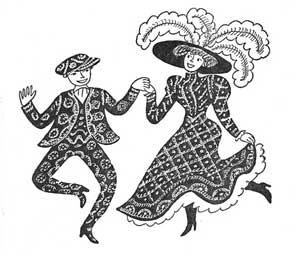 _______________________________________________________________________________________________________________________________________________________________________
When Ann Antram came to live in Chichester Terrace, missing her garden she asked the gardener if she could help him in the Gardens. In order to be able to find each other in the rather wild spaces of the day, she made a map of the Gardens, christened each area with the name of a famous resident who had lived near it. and pinned the map up in the gardener's shed. The area near to No. 17 Lewes Crescent was thus called 'Polly Binder' as it still is today. Sadly the shed was burnt down by invading youths and both the map and the names have vanished into history!
______________________________________________________________________________________________________________________________________________________________________________________
5 Fulco Santo Stefano della Cerda, Duke of Verdura, and Marquis of Murata la Cerda
Fulco Verdura was a Sicilian duke who lived in the balcony flat of No. 16 Lewes Crescent from the late sixties until 1978. His family's ancestral lands and palace in Sicily were not far from those of the Prince of Lampedusa who gave such a vivid account of the lives of the Sicilian nobility in his novel The Leopard and which featured in the subsequent film version.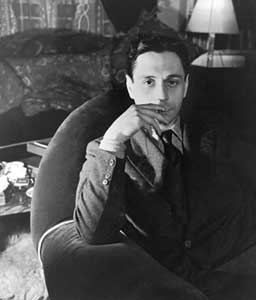 In the depression of the 1930's the Verdura family had become impoverished losing both lands and property prompting Fulco to move to Paris where he became the jewellery designer for the famed fashion house of Coco Chanel. After gaining a reputation for the modernity of his chic, chunky jewellery (often featuring animal forms) Fulco set himself up as an independent jewellery designer in New York where he quickly earned an international reputation.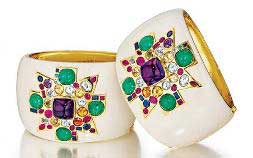 As a close friend of the composer and lyricist, Cole Porter, (he is celebrated in the lyric of one of Porter's songs) Fulco was regularly commissioned to create first night presents for the casts of Porter's musicals, gold cigarette cases for the actors, gold compacts for the actresses.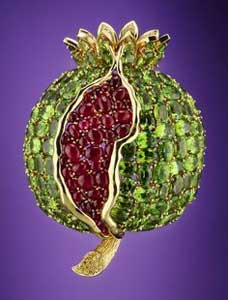 Fulco lived in Lewes Crescent until his death in 1978, as the partner of Tom Parr who was head of the London interior design firm Colefax and Fowler. Although Fulco no longer designed jewellery he painted a series of exquisite miniature landscapes featuring seaside views. He also wrote a charming memoir of his Sicilian boyhood, Those Happy Summer Days. His jewellery designs are still marketed under his name.
Bas Reliefs
The house has five bas reliefs, four of which are believed to have been by Bertol Thorvaldsen.
The book, Hidden Treasures on the Kemp Town Estate by Vanessa Minns, published by KTS, illustrates and documents the provenance of all the 40 bas reliefs on the Estate and indicates where they can be found in other Houses in this country (Chatsworth, Osborne House) It can be purchased on Amazon from 1 May 2023