The History of 4 Chichester Terrace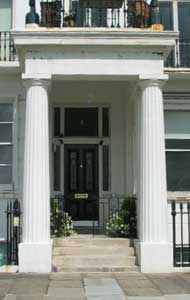 1 George Ashburner
2 John Wilson Carmichael
3 Edward Wigram
4 Catherine Wigram
5 Thomas Cundy III
6 Richard Addinsell
6 Victor Stiebel
1 George Ashburner: 1848 – 1863
The first owner of 4 Chichester Terrace was George Ashburner. As with many who subsequently lived in the house he had strong connections with India although he'd been born in Llandaff, Wales in 1810.
George's father, Luke Ashburner, and his uncle William had moved to India to try and make their fortunes but in 1798 Luke made a perilous journey home, which was later described by his former teacher, Rev George Cadogan Morgan in a letter.
"He (Luke) travelled across part of the desert, along the Euphrates, then up the Tigris, then through Asia Minor to Constantinople, whence he travelled through Turkey, Hungary and Germany. He had well-nigh lost his life in the snow. For weeks and weeks he had no lodging but that in which he and his horse littered together".
Despite that extraordinary trip to Wales Luke later went back to India. His first wife had died and he married Sarah Morgan when he was still just 20 and returned with her to Bombay.
Sarah had seven brothers, two of whom later became solicitors to the East India Company, and according to contemporary accounts she was a "great addition to society, for her conversational talents and her artistic tastes were remarkable, and were much appreciated by the brilliant circle then settled there.
A graphic picture of her life in India exists in a series of letters, written by her to her cousin, Susan Morgan of Stamford Hill. However, the climate of India soon seriously affected her health, and it became necessary for her to return to England with her five young children, including George, in 1816.
In 1803 the East India Company had granted Luke the major part of Bhandup in Salsette, four miles South-west of Thana, and parts of two other villages. At that time he was an alderman of Bombay and the editor of the Bombay Courier, the second English newspaper to be launched in Bombay which was published on Saturdays from 1790.
In 1817, having also developed a major distillery but suffering from a deep depression, Luke sold the estate, together with the contract for supplying the government with rum, for a sum of £50,000 and crossed the Atlantic to join other brothers-in-law in America.
Sarah was too ill to join her husband but she and her children spent time with her mother in London and paid visits to their relations in the country in the vain hope of regaining her health. On her way down into Wales she stayed at Frenchay, with her aunt Mrs. Maurice, the mother of the philosopher, theologian and early socialist writer F.D.Maurice.
Although Luke had returned to England to join and nurse her Sarah died at Llandaff on January 3rd 1820 and was buried in the graveyard of the Cathedral leaving five children, the eldest of whom was George. Soon after her death he went with his father to America, while the younger children were left behind for a time with relatives.
George later went to India where he is reported to have established a successful commercial House at Calcutta, showing distinguished ability in his career there and also editing the Bombay Courier between 1832 and 1837.
He returned to marry Katharine Forbes on 8th November 1941 at Sunninghill in Berkshire and also became close friends with Richard Cobden, the Liberal MP who formed the Anti-Corn Law League and is credited with forcing Sir Robert Peel to resign as Prime Minister. They had initially met whilst travelling on a steamer from Malta.
In 1848 George and Katherine became the owners of 4, Chichester Terrace and they remained there for fifteen years. It was the year of the California Gold Rush, there were revolutions in Europe, Ireland was still in the grip of the potato famine, Victoria had only been Queen for eleven years, Lord John Russell was Prime Minister and there were five postal collections in Brighton each day between 8.15 and 15.00 that guaranteed same day delivery in London !
2 John Wilson Carmichael – Kemptown from the Sea (1840)
On July 27th 1862 Sir John Wedderburn, the second Baronet of Balindean, died in 4 Chichester Terrace at the age 73 of whilst on a visit. He was a friend of George's mother and they had met in Bombay many years before when Wedderburn was in the Indian Civil Service.
At that time the Terrace was very used to wealthy guests and the Ashburner's neighbours included Lord Ernest Bruce, the MP for Marlborough at number 6, Lady Lawley at number 10, Sir Edward Gambier, the former Chief Justice of Madras at number 11 and the Brighton MP, James White, at number 14.
Brighton was a vibrant town and the sea air meant that it was regarded as the perfect place for the children of the middle-classes to be educated. There were 14 private schools in Sussex Square alone and the town sustained no fewer than six local newspapers; The Examiner, Gazette, Guardian, Herald, Observer and Times.
In 1861 Ashburner purchased the 2000 acre Tilgate Estate near Crawley and built a large French style house called Tilgate Mansion. He sold Chichester Terrace to Edward Wigram and moved into his new home in 1863.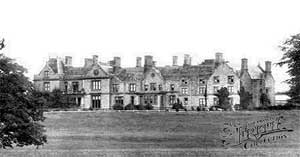 Tilgate Mansion
After George Ashburner died aged 59 in 1869 he was buried alongside his mother in Wales and the Tilgate estate passed through several generations of the Ashburner Nix family, (the name had been changed when George's daughter married John Nix) before the house was demolished by the council in 1965 and the grounds turned into a park.
In the 1940s the main lake that George had created at Tilgate was used by Malcolm Campbell for his speed trials in Bluebird and there are several other interesting connections between George Ashburner and famous names.
His niece Annie became very close friends with the celebrated American author Henry James and his sister, the diarist Alice James, and the letters exchanged between Alice and Annie were later published as a book whilst another niece, Sara, married Charles Darwin's son William in 1879.
And George's grandson, Charles George Ashburner Nix, won a silver medal for Great Britain at the 1908 London Olympic Games in the Men's Running Target Single Shot.
3 Edward Wigram: 1863 – 1870
The second owner of 4 Chichester Terrace was Edward Wigram. Born on September 30th 1802 in Walthamstow House in Essex he was one of 21 children of Sir Robert Wigram, a wealthy merchant shipbuilder. A various times Sir Robert had been an MP for Fowey, Lostwithiel and Wexford and worked closely with William Pitt as well as having major interests in India and with the East India Dock Company.
He was regarded as a lazy and corrupt MP until he inherited his father's Baronetcy and and enormous wealth and was thought to be the UK's biggest importer of drugs who was believed to be worth more than half a million pounds at the start of the 19th century.
In May 1839, having changed his name to Fitzwygram, Robert wrote to Sir Robert Peel to request a position of "maid of honour" to Queen Victoria for one of his daughters on the rather vain grounds that "with the great wealth in my family, rank is all we have to seek".
He was turned down, as he was when he wrote again to Peel requesting that he be made a Privy Councillor in return for devoting some of his "large wealth to Conservative principles".
Peel replied "however great your wealth and estimable your private character, I do not consider that your nomination to be a Privy Councillor would be warranted". Sir Robert died in Brighton in 1843, wealthy but unlamented.
His son Edward travelled to China at the age of 18 and spent several years living in Canton before returning to work in one of his father's companies when he was put jointly in charge of running the Reid & Co Brewery alongside the Meux family in Clerkenwell. He was also closely involved with Kings College Hospital where the Wigram Ward was named in honour of his fundraising.
Two of his brothers were directors of the East India Company, two more served as Directors of the Bank of England and another, Octavius, was one of the troopers on the door of Westminster Abbey who had to prevent Queen Caroline from forcing her way into the coronation of King George IV.
The family also controlled the Blackwall Shipbuilding Yard and yet another of Edward's brothers, Money Wigram, developed and built a world renowned series of clippers.
On August 10th 1830 Edward married Catherine, the daughter of George Smith MP, and in the 1830's they lived at 24, Wimpole Street before later spending many years at 2, Connaught Place.
The 1851 census recorded two daughters, Catherine and Louisa, and seven servants including their governess, Maria Dennis, commonly known as Denny. In addition they had another daughter, Emily and three sons, Oswald, Edmund and Frederic. The latter became a Church of England minister
In 1883 2, Connaught Place was bought by the Chancellor of the Exchequer Lord Randolph Churchill and his family including Winston who was 9 years old when they moved in.
The Wigrams had been regular visitors to Brighton, frequently staying at 82 Marine Parade and in 1863 Edward purchased 4, Chichester Terrace where he and his wife spent four or five months in the house each winter. Their eldest daughter Catherine had married John Barton in 1859 but died of consumption just after giving birth to a daughter two years later.
Edward died at home aged 68 on December 9th 1870 and was buried at All Souls Cemetery in Kensal Green. His two homes, 11, Hyde Park Place and 4, Chichester Terrace both passed to his wife.
4 Catherine Wigram: 1870 – 1876
One of 15 children, Catherine Smith was born on August 5th 1807 in Woodford, Essex. Her father George and four of his brothers were MP's whilst another, Robert, was raised to the peerage as Baron Carrington.
A portion of the family wealth was devoted to buying control of two pocket boroughs, Midhurst and Wendover, and Carrington kept the seats there almost exclusively for use by various members of the Smith family until his power was ended by the Great Reform Act of 1832.
George Smith had entered Parliament in 1791 as member for Lostwithiel, and also represented Midhurst and Wendover and Chipping Norton during an undistinguished 40 year parliamentary career. In the 1831 General Election no fewer than six members of his family were elected as MP's
George married Frances Mosley the daughter of Sir John Parker Mosley and Catherine's maternal grandfather was also great great great grandfather to Sir Oswald Mosley, the leader of the British Union of Fascists and the husband of Diana Mitford .
Catherine died in South Stoneham Hampshire on 31st August 1876, leaving £9000 in her will although 4, Chichester Terrace was still registered in her name in 1877.
The Green family at No 3 Chichester Terrace and the Wigram family at No 4 Chichester Terrace had been in partnership at the Blackwall Yard but had ended the partnership and effectively become competitors in 1843. This did not stop them from living (presumably harmoniously) next door to one another in Brighton and perhaps there was a friendship between Henry Green and Edward Wigram that brought Henry Green to Brighton as Edward's neighbour. Andrew Mosely
5 Thomas Cundy III, 1878 – 1885
Thomas Cundy III was born on October 17th 1821 and followed in the career footsteps of his famous father and grandfather to complete a trio of acclaimed architects.
The first Thomas Cundy (1765-1825) had been born in Cornwall and was appointed surveyor to the Grosvenor family's London estates where he became involved in the initial stages of the development of Belgravia and Bloomsbury. He also designed a number of country houses in a picturesque gothic style.
The second worked closely with Thomas Cubbit to lay out large parts of Belgravia and Pimlico in the 1820's and the youngest Cundy joined the family practice in the 1840's. They were jointly responsible for seven major gothic churches, including St Barnabas, Pimlico and St Paul's in Knightsbridge.
Thomas Cundy III designed London terraces outside of the Grosvenor estate in an Italianate style, including Cornwall Gardens, Cromwell Road, Grosvenor Gardens and parts of Queen's Gate, Kensington in the 1860's and 1870's.
He worked very closely with Henry Browne (H.B) Alexander who ran and developed his extensive family estates in Kensington and Knightsbridge and who owned 5, Chichester Terrace during the period 1874 to 1885.
Thomas married Catherine, who had been born in Bedfordshire in 1828, and they had two daughters Emily and Agnes. For many years their main home was one of the London properties that he had designed, 82, Cornwall Gardens, and after selling 4, Chichester Terrace they ived just along the row in number 8.
Thomas Cundy III died on November 4th 1895 in Brighton aged 74, leaving £54,000 and is buried in Brompton Cemetery in London.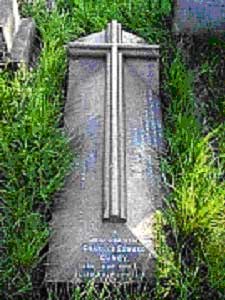 6 Richard Addinsell
Victor Steibel
​Richard Addinsell, the witty, urbane and prolific composer of light popular music who wrote an international hit with the Warsaw Concerto, lived in the penthouse of No. 4 Chichester Terrace from until his death in 1977. He shared the flat with his partner Victor Stiebel, who was one of the leading coutouriers of the time and a founder member of the Incorporated Society of Fashion Designers.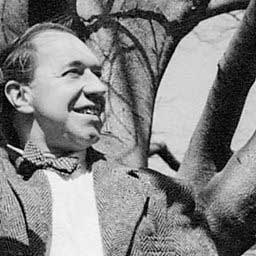 Addinsell had flourished in the pre-war and post-war theatrical era when revue was one of its most popular forms of entertainment and from the mid-twenties, when he wrote the score for "The Charlot Revue of 1926", Addinsell was one of he most sought after contributors to the genre. He cotributed songs for songs for Noel Coward's "Sigh No More" and Arthur Macrae's "Living For Pleasure" and the entire score for Joyce Grenfell Requests the Pleasure" and for all her succeeding one-woman shows.
He also wrote the incidental music for many other theatre shows including Emlyn Williams' "Trespass" and Jean Anouilh's "Ring Round the Moon". Addinsell composed many film scores including "Goodbye Mr Chips", "Beau Brummel", "Blythe Spirit" and "The Prince and the Show Girl". But it was his theme music for the film "Dangerous Moonlight" which provided the greatest hit of his career. This was "The Warsaw Concerto" which was to become a worldwide hit in its own right.
Vidtor Stiebel, Addinsell's partner, was renowned for the restrained elegance of his designs and along with the other leading coutouriers of his time including Edward Molyneux, Norman Hartnell and Hardy Amies did much to establish the British look in the world of international fashion.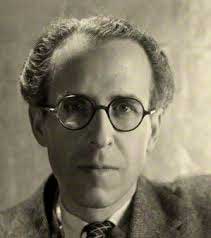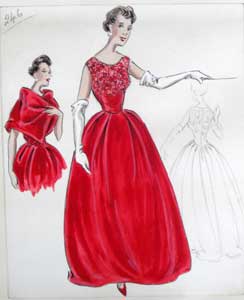 He also designed for a number of leading English theatre stars including Vivien Leigh and Margaret Leighton and frequently designed the clothes of leading ladies in various stage productions as well as having contracts with such commercial design firms such as Jacqmar.
Addinsell and Stiebel enetrtained many glamorous friends in their Chichester Terrace penthouse including Noel Coward, Clemence Dane, Vivien Leigh, Margaret Leighton and Joyce Grenfell.